FARGO
Campaign for the upcoming season of the popular TV series.
OUTDOOR POSTER
From far away appears to be a stitched welcome sign, but up close it is revealed that the stitches are made of the murder weapon, a ball peen hammer, from the first season.
AMBIENT
Fargo branded snowman melts to a bloody puddle.
(Click through gallery)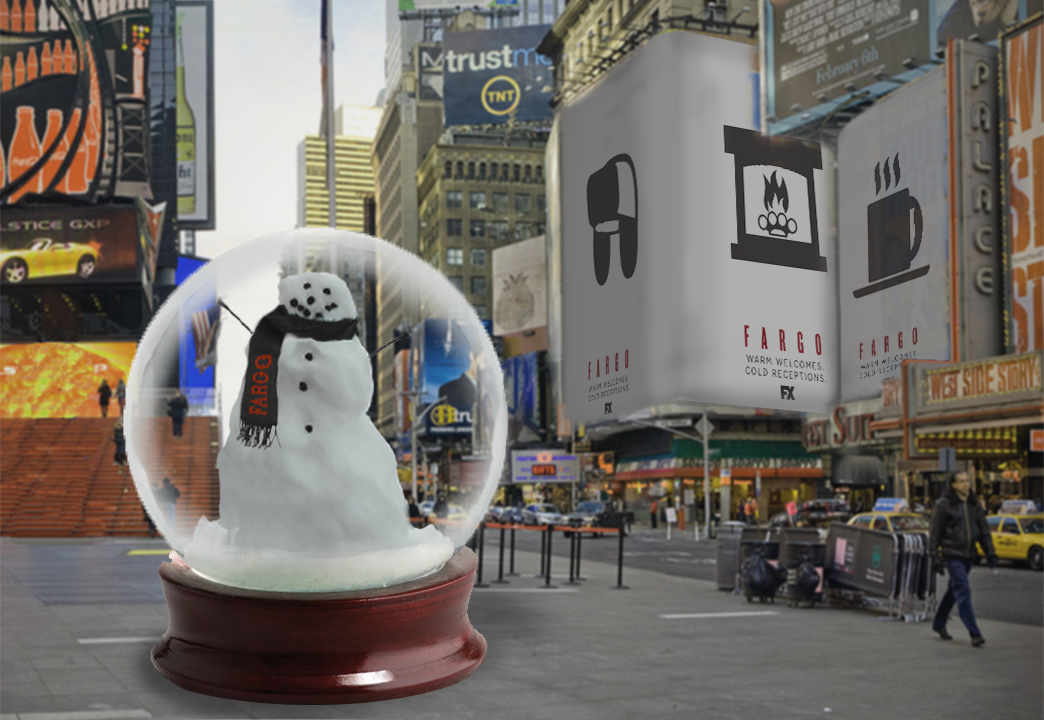 MICROSITE
Minnesota Nice microsite lets you type in a complaint and the translator will rephrase it in a nicer, more polite sounding Minnesota dialect on a cross stitch pillow.
CW: Drew Shields
Interactive Designs by: Jacky Bastion